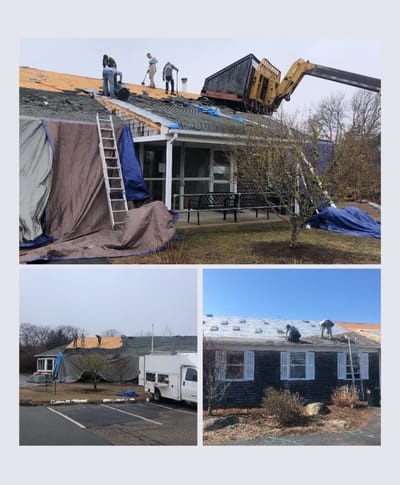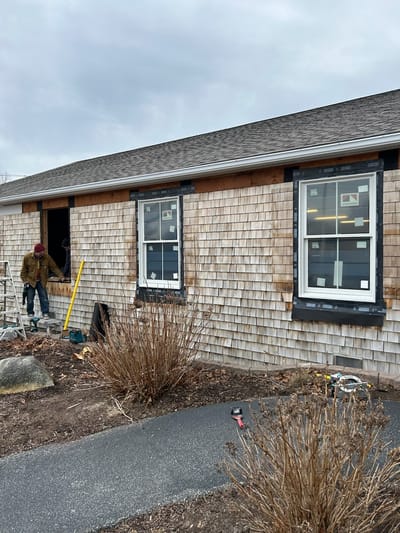 Complete
:
New Roof!
New Windows!
Architectural Plans!
Landscape Design Plan!
In progress!
Interior Wall Reno Build-Out!
New Flooring throughout!
NEEDED NEXT:
New Restrooms
Air Conditioning (bonus: with solar)
New Entryway Enclosure & Welcome Wall
Renovated Kitchen
If you know of anyone, or yourself, who would like to help with these next steps,
please email us
. We are always looking for donations, whether it's monetary, services/products, or volunteering!
Thank you for helping make the new Falmouth Community Veterans Center come to life!